THE LAKE

Seneca Lake Farms was established sometime between 1947 and 1950 by The Arthur Crane Company. Previously, Seneca Lake existed as a small pond known as McMickle's Pond.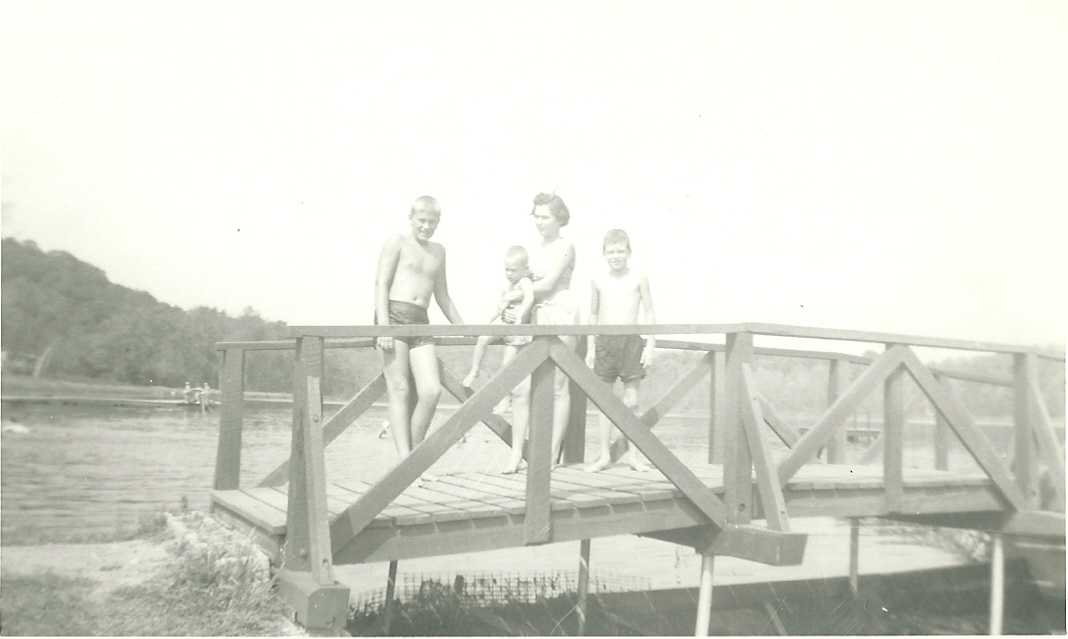 Wooden foot bridge over the old spillway.
In 1989, The Crane Company decided to sell the lake to its members. Several payment plans were offered to suit everyone's needs. The payment plans were successfully managed and the lake now had community ownership. However, a short 11 years later, the community would lose its beloved lake to a tremendous storm.
On August 12, 2000, a storm dumped 14+ inches of rainfall on the area. Water levels began to rise and about 6PM that evening, the lake had topped its earthen dam. The weight of the water was too much and the dam gave way draining the entire lake in less than 15 minutes, turning Seneca Lake into a mud field.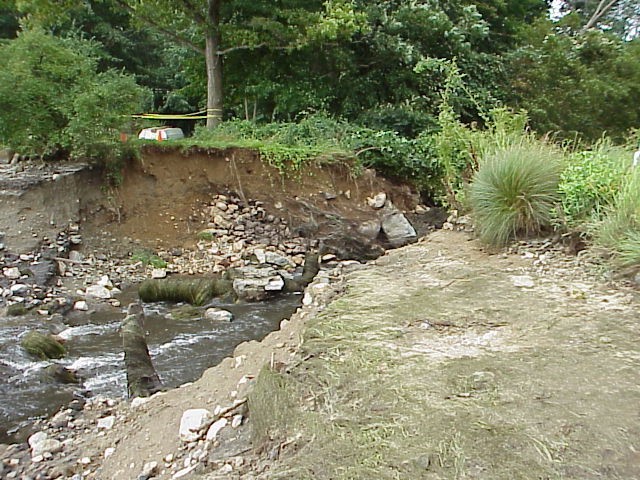 August 12, 2000 Seneca Lake Dam Washout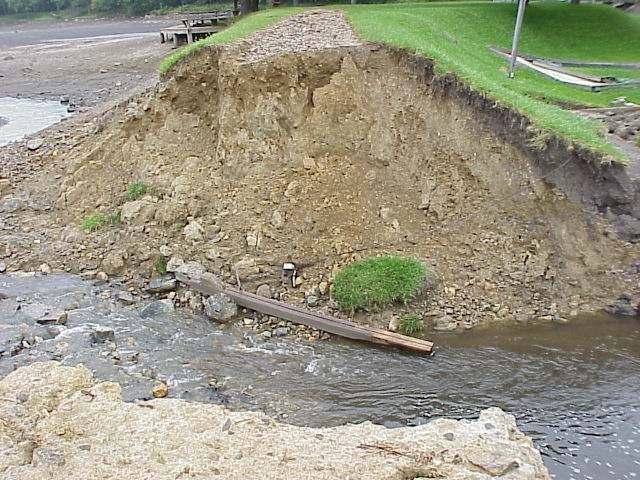 Another view of the dam breech. Notice the dry lake bed in the upper left hand corner.
After the storm and subsequent dam failure, Seneca Lake would remain empty for 4 years turning the site into a meadow. In 2004, the dam was rebuilt and the lake was allowed to refill.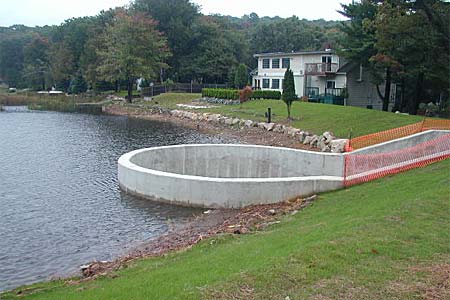 The damn was ultimately rebuilt in 2004.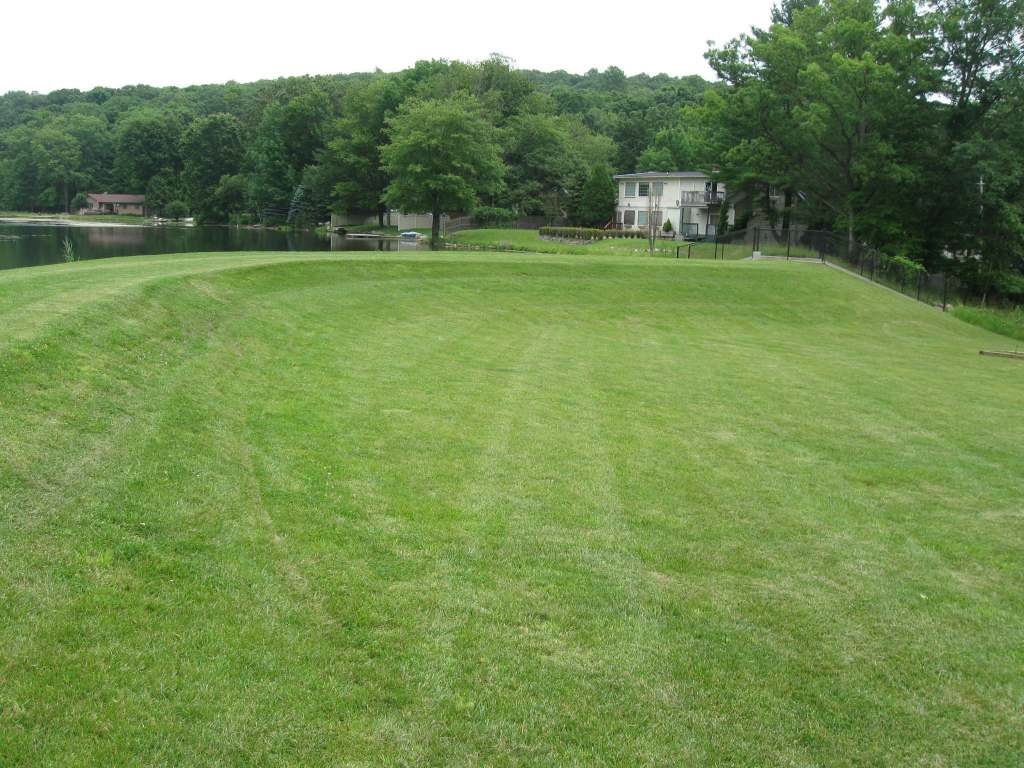 A recent view of Seneca Lake looking southeast along the dam.
THE TAVERN
Situated on Seneca Lake's east shore, the commercial property initially started as a Grange Hall and eventually became the local tavern. It is believed to start as Happy Mac's Tavern, owned by Jack and Annie McEllen. Jack was a local radio personality in Newton. "Monk" and Milli McCarrick then purchased the restaurant and kept the name.
The tavern then changed owners again as Pat and Al Blanchard purchased the property and the tavern became known as PATAL. As owners came and went, so did the name. The Galley, Sophisticated Otter, Zoe's by the Lake were some of the names of the local tavern. Recently, the property was purchased and is now the new location of a local favorite originally located in Newton, Andre's Lakeside Dining serving French cuisine with an Asian flair.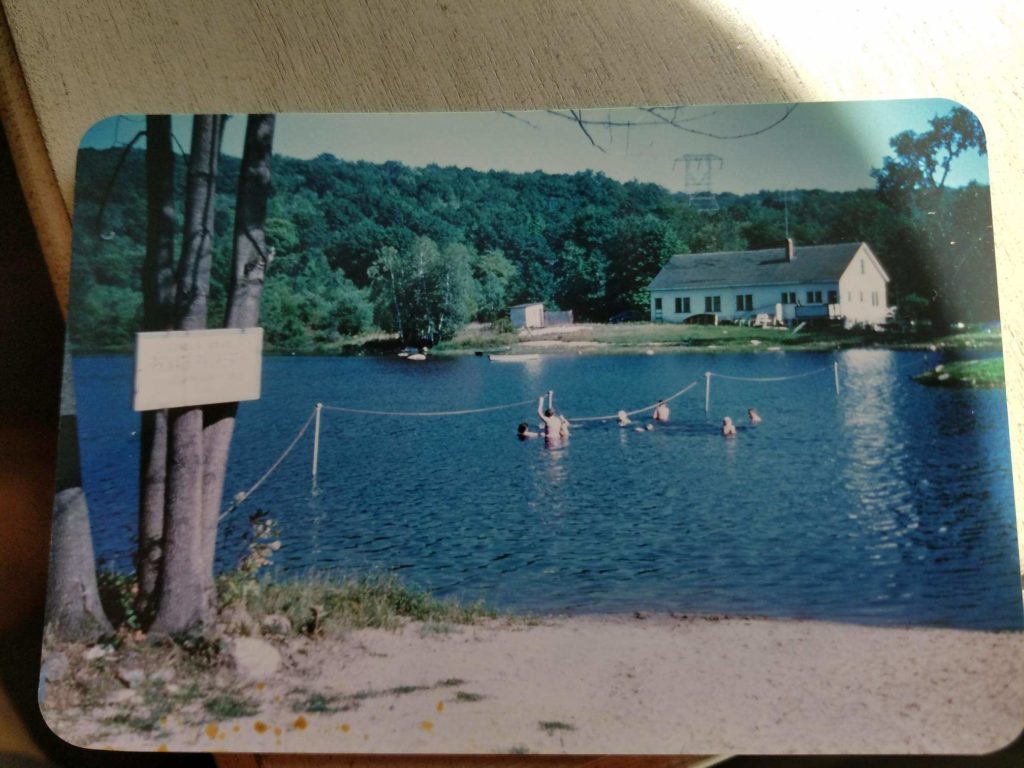 The original Happy Mac's Tavern as seen from the beach, 1955.